Calendar subject to change at short notice.
Please click on an event in the calendar for full details.
Weekly meetings take place on Thursday evenings and are normally held in the 'Times Square Hall' at Borough Sports Ground unless stated otherwise under Venue in the programme.
Meetings start at 20.00. – Talks start at 20.15 unless stated otherwise in the event.
Roman London
Club member Joyce Herve will be telling us about the rich history of London during Roman times.
The talk will include the start and building up of Londinium and show areas that can be visited (mostly free) that show the increased use of the River Thames and the wharves which have been revealed by excavation.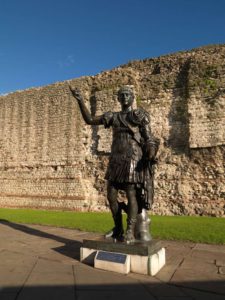 All visitors welcome.
Visitors are welcome when we meet on any Thursday club night.